Our Reputation
PM Generators Ltd. has a reputation of delivering the best permanent magnet alternators for different non conventional energy products.
Working with the leading minds
If it was your dream to work for the leading manufacturer of energy systems and share your work life with some of the most knowledgeable people from renewable energy sector , then this is the place to be. You will share space with very knowledgeable business developers, research and design analysts and sales managers.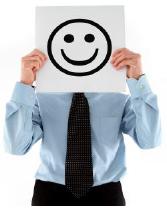 Grow your career
PMGL aims to create an environment for growth with all of our employees. We believe success depends on our people and we selectively choose our team. We constantly our looking for ways to improve the things we currently produce and foster new ideas of innovation. We therefore strive for a creative and result-oriented environment in which all employees feel they are part of something larger than any individual.
Employees First
We offer an opportunity for employees to grow their capabilities and responsibilities in a place of high professionalism that is making a name for itself throughout the world.
If you are interested in working with us, please send your CV and brief description about yourself to info@pmgenerators.com